Carpal Tunnel Syndrome
Minimally invasive – Endoscopic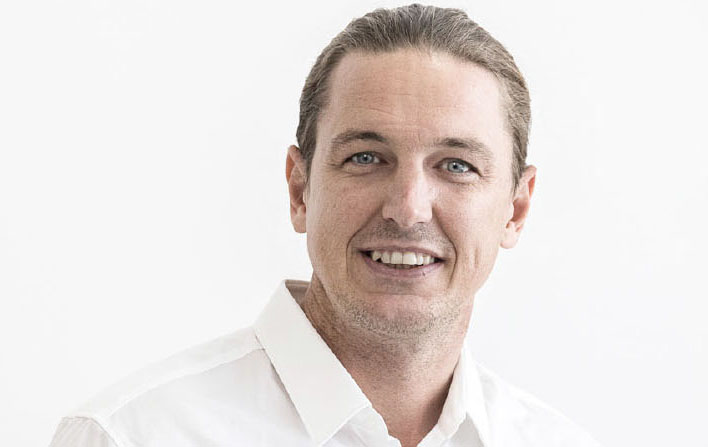 Carpal Tunnel Syndrome
Minimally invasive – Endoscopic
CARPAL TUNNEL SYNDROME
CAUSES – PREVENTION – TREATMENT
CARPAL TUNNEL-
SYNDROME
CAUSES – PREVENTION – TREATMENT
CARPAL TUNNEL SYNDROME
CAUSES – PREVENTION – TREATMENT
Welcome!
You can find all the vital information on carpal tunnel syndrome (CTS) here. I specialise in minimally invasive endoscopic surgery for CTS and have been offering my patients this cutting-edge procedure since 2015.
An endoscopic carpal tunnel release (ECTR) procedure offers the following benefits:
A tiny skin incision: 6 mm

Immediate appointments and acute treatments available

Rapid recovery and return to work/daily life
Both hands can be treated in one session

Day case surgery possible

No remaining scar in the hand's stress zone (sports)
We also offer this treatment as a conventional open carpal tunnel release procedure.
Dr George C. Bézard
Senior Consultant for Orthopaedics and Traumatology
Senior Consultant for Trauma Surgery
Having trained in hand surgery at the renowned Lorenz Böhler trauma centre, I had the unique opportunity to learn endoscopic surgical techniques from square one. Carpal tunnel endoscopy combines two of my passions: classic hand surgery and arthroscopy. Some have asked me, "A camera, a screen – isn't that all too complex for such a minor operation?" True, it is complex, but the results are second to none. I have optimised my methods and processes for this procedure to fully specialise in this cutting-edge surgery.
Währing Private Clinic
Kreuzgasse 17-19, 1180 Vienna
Tulln Surgery
Franz Josef Str. 12, 3430 Tulln
operations performed on the musculoskeletal system
experience in hand surgery
Carpal Tunnel Syndrome –
What is it?
Carpal tunnel syndrome is the most common nerve compression syndrome. It involves the narrowing of the hand's median nerve (Nervus medianus), located in the wrist. Causes are usually unclear.
n the wrist, this nerve runs through a narrow canal, the "carpal tunnel", alongside the tendons of the hand flexors. When this canal narrows, this puts pressure on the nerves, causing pain and discomfort.
Long-term nerve constriction can lead to weakness in the hand muscles, numbness and reduced functionality, particularly in the thumb.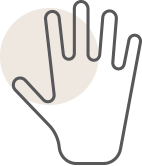 Symptoms
Typical symptoms of CTS are sensory disorder in the regions of the thumb, index finger, middle finger and the thumb-facing half of the ring finger. Numbness mainly occurs during hand-intensive activities, such as driving a car or motorcycle, or playing tennis, but also during simple activities such as making phone calls or reading. Pain at night is also common in these 3½ fingers. An attendant symptom is the 'trigger finger', which can also be treated alongside CTS.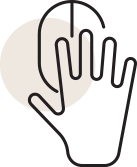 Causes of Carpal Tunnel Syndrome
The exact causes of carpal tunnel syndrome are currently unknown. Women are up to 3 times more likely to be affected than men, while CTS is extremely rare in children. A variety of factors can contribute to the development of CTS.
These include:
Heavy manual labour, pregnancy, kidney damage, wrist fractures, diabetes, frequent tendonitis, chronic polyarthritis, hypothyroidism, infections in the hand region, post-operative complications, alcohol abuse, and scleroderma.
CARPAL TUNNEL SYNDROME FAQs
How much does the operation cost?
admin.tiles
2023-03-07T17:46:27+01:00
The personal initial examination (40 minutes) and enlightenment costs a one-time fee of 165 euros.
We have no contracts with public health insurance companies, and we try to make our costs as transparent as possible.
If you have a private insurance provider, then all costs are usually covered by your provider.
If you do not have private insurance, you will receive a personal cost estimate from us, for self-pay. These costs depend on the desired hospital, the type of anaesthesia, and whether you wish your follow-up treatment to be with your GP or with us. When self-paying for this kind of endoscopic operation, you should budget at least app. €1800. The open surgical technique involves considerably less effort and therefore has a lower cost, starting at app. €800.